07/26/2021 09:00 AM Central
Amy Sameck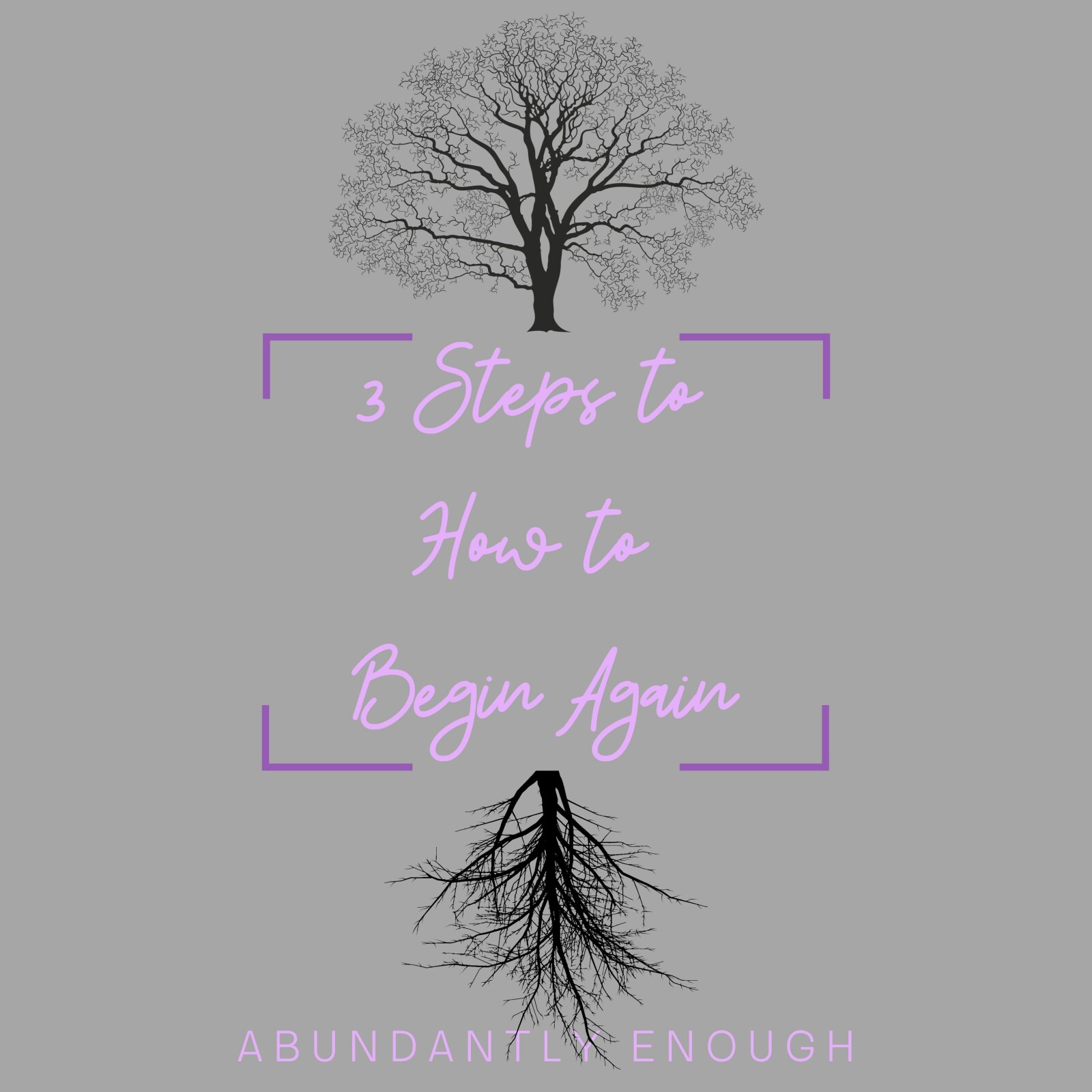 Last time, I shared with you that my process of healing after my divorce was long…in all honesty, sometimes I feel like I am still in the process, but the majority of it is behind me. I know this to be true because I began dreaming of the life I wanted.
Recently, I rejoined my life, and I began moving in a direction that has left me feeling excited. I'm motivated. I have butterflies fluttering in my stomach. Ideas are flowing. I feel inspired. The feeling is so foreign to me that it made me stop and think.
When was the last time I dreamed and got excited about my future?
I'm in my mid-40's and had to go all the way back to my junior year of high school. Yep. I was 16 y/o the last time I felt this kind of uninhibited motivation. I had stopped dreaming just as I was about to become an adult. It's sad and quite a few years were lost in a haze. But... I hadn't walked that path and worked hard to reclaim my life to let myself stay stuck in regret.
So, I began to let the dreams flow.
It started with my home. Just months before I married, my soon-to-be husband and I bought a home to start our life together. While I completed my master's degree in a town 2.5 hrs away, he moved in and decorated. Life happened and I've now lived in the house through my marriage and divorce, raising my two boys, and for longer than I lived in my childhood home...but it never reflected who I am.
The catalyst to the next step of healing began Easter morning 2020 when I decided to paint my youngest son's room.
I allowed him, with no judgment, to choose his favorite color - Minecraft green! He was thrilled and after it was painted, I felt satisfaction and pride.
We were in the middle of the 2020 pandemic and a lot of time at home, so I began to focus ON the house (which I now realize is an extension of myself).
For the first time, I looked at my home as a blank canvas. I was going to get to choose every color, every decoration, and all the furniture.
In one year, after a lot of painting, letting go of decorations and memories that were no longer mine, and just plain old stuff, I would begin to see the internal healing that occurred from allowing myself to dream of a home that reflected who I am.
Something in me had healed because I allowed myself to dream of the home I wanted, and then I acted on it.
When you feel yourself dreaming of bigger and better things, go with it. You are steadily on the road to healing. It won't be long till you get there. And all you need to do is allow awareness and begin to dream…and trust yourself.
Come back one more time to learn the importance of trusting yourself in the final part of this How to Begin Again series. I would love for you to head over to my FB community, Abundantly Enough, and join the conversation in a safe and helpful environment.

Looking forward to seeing you there.
Amy S
PS - here's a photo of my son's green room. He loves it.