07/28/2021 09:00 AM Central
Amy Sameck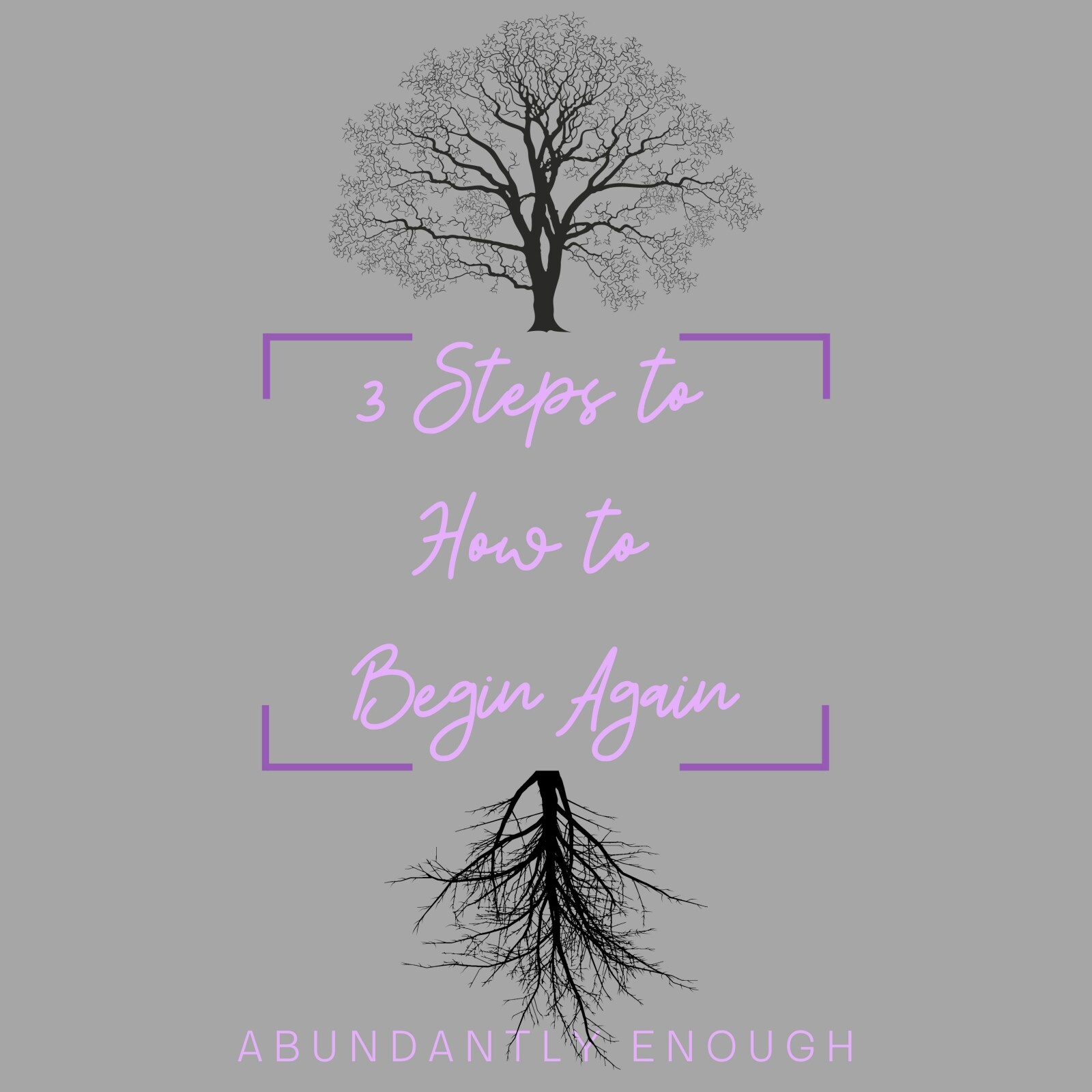 In How to Begin Again - Part 2 Dreaming, I shared that I did a lot of inner healing when I began to focus on my home, which is essentially an extension of myself. The seemingly small act of choosing paint colors and the result of feeling at home, safe, and secure within my newly painted walls gave me the butterfly feeling and an exercise in self-trust.
A year and a half before, I thought I was healed, had an awareness that I wasn't, allowed no judgment, and decided to honor that. At that moment, I chose to trust myself without judgment, shame, or guilt.
In 2020, I trusted myself to create a safe and comfortable home that reflected who I was to anyone invited into my space. During that year, I spent time doing things that filled me up with joy and pride, and I found an added benefit in that I felt less lonely in my own presence. I chose to step back and allow myself to keep doing the work I needed to do to feel whole again and that trust built my self-confidence. I was beginning to believe in myself.
I didn't force myself to be healed to please others and healed on my own timeline. I began feeling like I wanted to use what I learned to help others find their own awareness, confidence, and trust in themselves.
On Easter 2021, I took another step and decided to provide safe and comfortable options for others who come behind me. I began writing, started my Facebook group to have a place to provide extra support, and have begun to offer coaching and courses for those that have asked for more help.
By listening to and trusting my body, dreaming of what I wanted my life to be like, and allowing the time it needed I found myself feeling joyful and whole. To say those words and mean it is proof to me that healing is a personal journey. It looks different for everyone. But if you allow it to happen you will begin to live again.
Let's keep the conversation going. Hop over to my Facebook group, Abundantly Enough, for more conversation and lots of support on your journey to healing and believing that you are enough, as you are.
Amy S