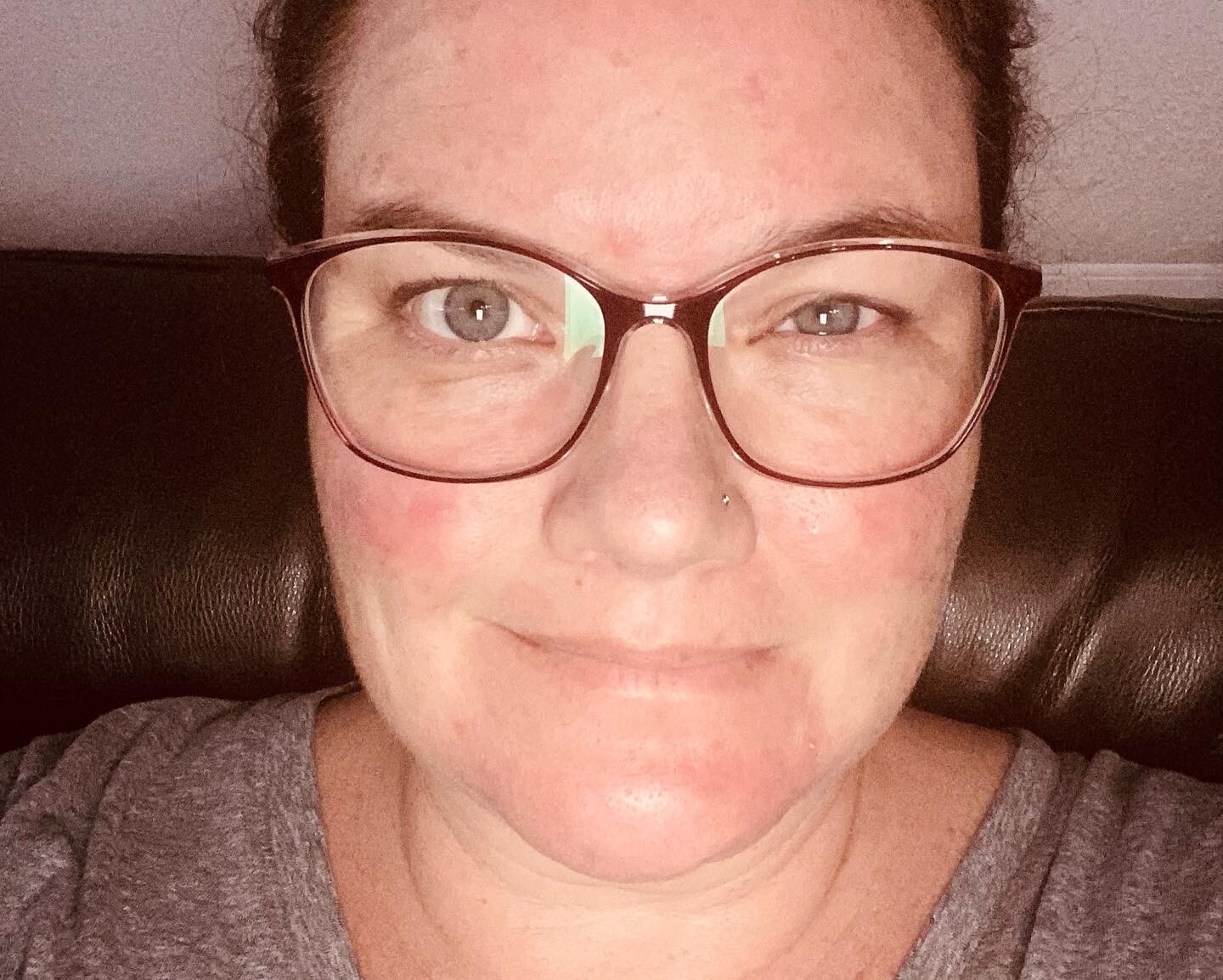 Being grateful for having facial paralysis isn't a place I thought I'd be three years ago, but as I reflect on all that I have accomplished in that time, I think a bit of gratitude is warranted. If you're new here read
my story here
. In the beginning, I felt, both literally and figuratively, that I would be paralyzed for the rest of my life, living stuck and never finding emotional healing. I was wrong.
By losing half of my face, I found awareness of a deep core value that I was ashamed of the space I took up in this world. It is likely a byproduct of the decade I grew up in, but nonetheless, I didn't believe in my own value and felt I took up too much space. I also apologize all the time just for being me. My smile was the only thing I consistently liked about myself, and after it disappeared it would have been easy to sink deeper into that belief.
As I hunted for my lost smile, I began to realize at some point that the loss of my smile became a relief and a release from this hidden world I lived in. By validating my experiences and working to find ways to share using my voice, I would grow through what initially felt like a life sentence stuck inside a face that wouldn't move.
Writing showed up as that voice. I started with what I thought were entertaining DIY posts on FB sharing my Amy Adventures. Then, I took a big leap out of my comfort zone and wrote a chapter for an inspirational book collaborative called,
The Truth About Finding Joy in the Darkness
. The emotional healing I received was greater than I ever could have expected, and that was the moment the idea for my book,
The Hunt for My Smile
, came to me.
This has proved to be a passion project that I know will change lives for both the authors and the people who read it. It has already changed my life because I have found that "thing" that I want to get up and do every day. I feel fulfilled, helpful, and useful. I'm beginning to feel the space I take up should be bigger, not smaller, because I know I can help people put their experiences on paper to share with the world.
Facial paralysis took some things from me, but it has given me much more and for that, I am grateful to walk this path. As Hurricane Nicole passes by, I've recalled many other wonderful moments in the last three years. My two sons have grown taller than me and we are navigating the teenage years together. We've added our puppy, Megatron, to the family and she brings us unconditional love and laughter. I have all that I need and live with an abundance of love and acceptance from those closest to me.
#RamsayHuntSyndrome #RHS #RaisingAwareness #NotALifeSentence #TheHuntforMySmile #Grateful #ThisIsThreeYears